How Auto Insurance Protects You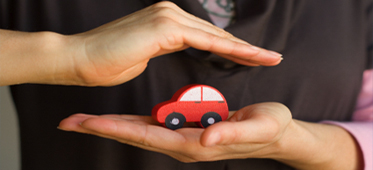 If you have an accident, auto insurance can help protect you against financial loss. Very simply, it is a contract between you and the insurance company. You agree to pay a premium and the insurance company agrees to pay for your losses due to an accident as defined in your policy.
Auto insurance protects you on three fronts:
Comprehensive and Collision coverage pays for damage to or theft of your car; required if you have a lien-holder.
Liability coverage pays for your legal responsibility to others for bodily injury or property damage of others.
Medical coverage pays for the cost of treating injuries, rehabilitation and sometimes lost wages and funeral expenses.
Most states require you to buy some vehicle liability and uninsured motorist coverage. If you're financing a car, your lender will require that you buy auto insurance.
The six primary sections of an auto insurance policy
Your auto policy may include these six areas of coverage or a combination of them. Each is priced separately.
Bodily Injury Liability: For injuries the policyholder causes to someone else.
Medical Payments or Personal Injury Protection (PIP): For treatment of injuries to the driver and passengers of the policyholder's car. It can also be extended to other cars you may be riding in from an accident.
Property Damage Liability: For damage the policyholder caused to someone elses property.
Collision: For damage to the policyholder's car from a collision. The collision could be with another car, a fence, a light post, a wall, etc. You would request repair, pay your deductible and the vehicle would be repaired.
Comprehensive: For damage to the policyholder's car that doesn't involve a collision. Coverage includes fire, theft, falling objects, explosion, earthquake, flood, and damage from hitting animals etc.
Uninsured/Underinsured Motorist Coverage: For treatment of the policyholder's injuries as a result of collision with an uninsured/underinsured(in some states) driver where they are at fault.
Additional Coverages: There are other valuable coverages to meet you needs i.e.:

Towing/Road Service
Rental Car Reimbursement while your vehicle is in for repair after a covered loss
Accident/Citation Forgiveness
Original (OEM) Equipment Replacement Parts
Auto Loan/Lease GAP Coverage
Each state requires that you have certain types of coverage combination with minimum liability limits. Talk to us about your limits that you might select. Note that "leased vehicles" require a minimum of $100,000/$300,000 Bodily Injury and $50,000 Property Damage.
Footnote: This is a brief overview of how automobile insurance works.