Auto Insurance Checklist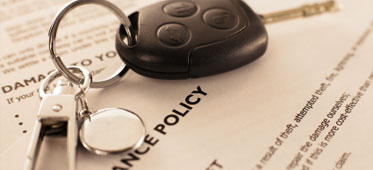 What you pay for your car insurance may vary greatly, depending on several factors including:
Your driving record
The make and model of your car
Where you live; mileage and use of the vehicle
Drivers' age and experience
Here is a list of tips to consider when researching auto insurance that can help you save money on your car insurance costs.
Before you buy a car, compare insurance costs
Don't be surprised. Know what a car costs to insure before you buy it. In part, insurance premiums are based on:
The car's sticker price
The cost to repair it(foreign cars often cost more to repair and replace)
Its overall safety record
The likelihood of theft.
Many insurers offer discounts for features that reduce the risk of injuries or theft, such as air bags, anti-lock brakes, daytime running lights and anti-theft devices. For more information on car safety, check the Insurance Institute for Highway Safety.
Needless to say, cars that are favorite targets for thieves cost more to insure. For information on car theft, check the National Insurance Crime Bureau (NICB)
Request a higher deductible
The deductible is the amount you pay out-of-pocket before your insurance policy kicks in after a covered loss or accident to get it repaired. Increasing your deductible from $200 to $500 can reduce your collision and comprehensive premium by as much as 15 to 30% depending on your plan. Typically, the greater your deductible the more you save on premium.
Re-evaluate coverage for older cars
If you have an older car, think about dropping the collision and/or comprehensive coverage. It may not be cost-effective to insure cars that have little value at the time of a loss. If you have a Collector/Vintage vehicle, usually 25 years or older, you might consider a special collector policy which we can rate for you.
Consider buying your Homeowners, Renters or Condo/Townhouse policy through us and car insurance at the same time for additional discount
Insurers give discounts if you buy two or more types of insurance policies from them such as auto and home. And in some cases, a life insurance policy can provide a credit on the auto policy.


Maintain a good credit rating
Your credit rating can affect your insurance premium, so monitor it carefully. You can check your credit rating with the three major credit-rating agencies Equifax, Experian, Trans Union.
Consider additional discounts available
Insurance companies offer discounts to policyholders who have not had any accidents or moving violations for several years. You may also qualify for a rate cut if
You have recently taken a defensive driving course, or
If you are more than 50 and retired.
And a young high school or full-time college student can get a credit for good grades
Most importantly, work with our agents to make sure you get the right coverage at the right price.